Lake Charles Tackle offers a variety of products to help make sure you bring home the biggest birds from the field. But a hunt can only be as good as the load you use to shoot with. To make sure that you're prepared for your next turkey hunting trip, we've compiled a list of our top 4 best turkey loads. These are sure to take your turkey hunting game to the next leve.
If you're looking for a load with high velocity and advanced technology, Winchester has you covered.
This load is a game-changer when it comes to turkey hunting. It has knockdown power that is amazingly strong and a long shot capability. 
Features:
Shot-Lok technology for strong performance
Great for distances up to 60 yards
Twice the pellets in a 10″ circle out to 60 yards 
Another load that is highly recommended is this Federal Premium Bismuth load. We love this load because of its tight patterns and deadly shot.
Federal designed this load to have high performance without the heavy metal. You don't have to worry about leaving your favorite old shotgun behind with this load!
Features:
3 stage payload for optimal patterns
FLITECONTROL Flex to maximize flight characteristics
Deadly penetration from long distances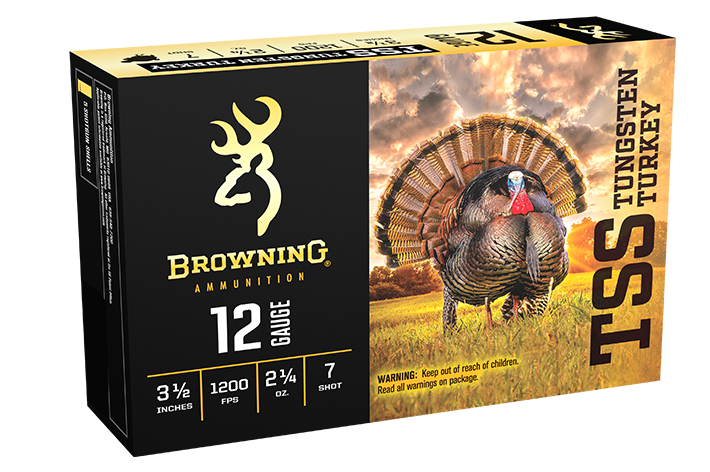 Browning BXD – TSS Tungsten Turkey
Anyone looking for a load that boasts hard-hitting and deep penetrations will love this one.
These loads have the densest shot available and are effective out to 70 yards so you never have to worry about your shot falling short.
Features:
Tungsten is nearly 60% denser than the other lead loads
The buffered payload improves shot flow and gives a more consistently tight pattern
High energy and 30% deeper penetration
Kent Ultimate Diamond Shot uses its own custom blend of powders and uniform pellets to maximize your knockdown power.
Any serious turkey hunter will find that this load is one of the best out there.
Features:
Uniform pellets and custom blended powders for enhanced knockdown power
Clean burning
Diamon Shot loads give a super hard shot to outperform the competitor
Contact Us About Stock or Tips
As we've been seeing, ammo is still really hard to track down these days. We're not sure when it's going to get steady again, but Lake Charles Bait and Tackle is here to help you get the best ammo we can! We're constantly trying to provide you all with top-notch stock. But if you can't find what you're looking for, don't hesitate to reach out to us. And don't forget to keep checking back if there's something you're looking for. All of this stuff is coming and going, so we're just trying to keep up with the demand and provide you with what we can.